Welcome to the Team Alberta Page!
If you have found this page you are one of Alberta Rowing's developing athletes. The navigation to the to the right will provide you with more information about team possibilities, training, and events to attend.
If you have any questions about Team Alberta please contact us.
---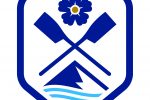 Happy New Year! A Happy New Year to all of our coaches, officials and athletes. We at the ARA hope that we can build upon our successes that our clubs and university programs witnessed in 2022 and make 2023 an even memorable year than last. A World without CSG or WCSGAs we move into 2023,…