Para-Rowing is sweep or sculling for athletes with a physical disability, visual impairment or intellectual impairment.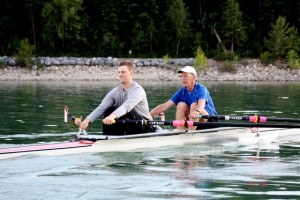 The three functional classifications offered within Para-Rowing include:
Legs, Trunk & Arms (LTA): Athletes sit on a sliding seat and use their legs, trunk, and arms to propel the boat.  LTA athletes can most easily integrate into existing club programs, using club shells with no-to-minimal adaptation.
Trunk & Arms (TA): Athletes sit on a fixed seat with a strap across their lap, using their trunk and arms to propel the boat.
Arms & Shoulders (AS): Athletes sit on a fixed seat with a back support.  Strapping is used across the athlete's torso and lap.  Pontoons are added to the boats rowed by AS athletes to increase boat stability.
Para-Rowing is not new to the rowing community.  It has been offered at many clubs world-wide for over 20 years and has been included as a Paralympic sport since the 2008 Paralympic Games in Beijing.  The Alberta Rowing Association supports the continued growth of Para-Rowing in Alberta and encourages clubs to expand their existing club programs to include opportunities for Para athletes.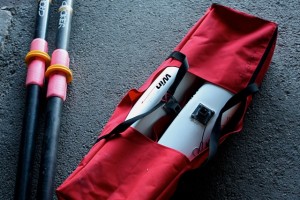 This video from the Calgary Rowing Club features para-rower, Ryan Tonn, who lets us know how he became involved in the sport. You will learn about different techniques to get acquainted with para-rowing, including seating, adjustable pontoon stabilization, with safety being number one.
For support on offering opportunities for Para athletes, please contact: Shannon Harvey at harvey.shannon@gmail.com