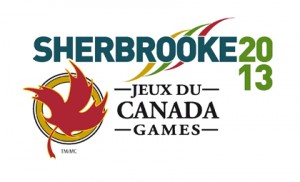 Canada Summer Games Recap
The Alberta Rowing Association's (ARA) performance at the Canada Summer Games was an historic one.  ARA athletes returned home from the games winning 6 medals (1 gold, 1 silver and 4 bronze) for a third place finish on both the Men's and Women's point race and a best ever finish for our province.  In total 16 athletes returned home to Alberta with a medal around their neck; 2 of whom won multiple medals.
A breakdown of Team Alberta's performance is as follows
Men's Team
Men's 1x – C Findlay – finished 9th overall
Men's 2x – S Holloway / J Dundas – finished 4th overall
Men's 2- – G Allan / J  Allan – finished 5th overall
Men's 4- – S Garber / S Hogman / J Kirker / W Kennedy – finished 4th overall
Men's 8+ – C White / S Garber / S Hogman / C Fowler / J Dundas /
R de aiva / J Ordman / J Kirker / W Kennedy finished 5th
Men's Lightweight Four – Bronze Medal
Crew – S Garber / S Hogman / J Kirker / W Kennedy
Men's 4x –Bronze Medal –
Crew – S Holloway/J Dundas /D Doyle-Baker/Q Brandly
Women's Team
Women's lightweight 2x – R Finley / J Bellows – finished 5th overall
Women's 2-  O McMurray / K Lefsrud – finished 4th overall
Women's 8+  A Martin /O McMurray /M Crilly /M Turner /O Fischer /
K Lefsrud / V Ulrich / R Kokts Porietis / M Maiorana  – finished 5th overall
Women's 1x – Gold Medal
N Hare
Women's 4x – Silver Medal
N Hare / K Guran / I Belzil / M Lukacs
Women's 2x – Bronze Medal
N Hare / K Guran
Women's 4-   Bronze Medal
O McMurray / O Fischer / M Crilly / M Turner

Congratulations to all athletes, coaches, officials and volunteers involved with the Canada Summer Games for a job well done!
Henley Recap
Not to be forgotten amongst all the hoopla surrounding the 2013 Canada Summer Games was the fact that Alberta athletes also attended the 2013 Royal Canadian Henley Regatta in St. Catharines, Ontario. Despite failing to win a medal for the first time in six years, Alberta Athletes put forth some impressive performances at the 2013 version of Henley.
Results from those who rowed in a Henley Final in 2013 are as follows;
J Reid / J Nyholt  – 3rd Senior Men Pair
J Reid / J Nyholt / A Guran  /A Harkema  –3rd Senior Men Four
J Allan / G Allan – 3rd Junior A Men's Double
O Tietz – 4th –  Senior Lightweight Men Single
O Tietz / A Douglas /T Tietz / Q Brandly –4th Senior Lightweight Men Quad
Qn Brandly – 6th – Senior B Lightweight Men Single
Congratulations to all Alberta athletes who attended the 2013 Royal Canadian Henley Regatta.
A Season of Change
For most of our members the fall rowing season represents a transition from spring racing towards longer Head Races.  However, for our university clubs, the fall represents the start of the season culminating with the Canadian University Rowing Championships in early November.
While Lakeland College, the University of Calgary and University of Alberta Rowing Clubs may not be recognized as national powers, all three programs have shown an ability to produce athletes who can compete with this country's best.  University of Alberta alumni Alison Madlung, Chrstine Bennett and current Golden Bear Ole Tietz have each won a national championship in the single.  At the University of Calgary Brittney Szwarc and Jessie Loutit took home silver in the women's pair just three years ago, and at Lakeland College they have surprised everyone at the Western Canadian University Championships for two years running in winning the Novice 8+.   However, to hear some individuals speak we hear that Alberta's University programs cannot compete on the national level.
The University of Calgary and Alberta Rowing programs are some of the best-funded programs in the country.  Both have dedicated coaches with a proven ability to develop athletes, and both have the support of their locals clubs. What is missing?  Athletes!
If Alberta's University programs are going to prosper and continue to play an impact on Alberta's competitive programs in the near future it is imperative that they go out and recruit, starting with this 2013 Year.   We here at the ARA hope for a strong recruiting class this coming year.
World Masters Championship
Alberta was well represented at the 2013 World Masters Games in Torino Italy with athletes from both Calgary and Edmonton in attendance.  While not 100% certain of the results it appears that there were a number of athletes who raced in finals and some athletes who narrowly missed out on a medal.  A former ERC Rower by the name of Marcin (last name unknown) did win a Bronze Medal in the M2x
Congratulations to all who attended.
NRC Document
Athletes interested in participating at the 2013 NRC event are encouraged to review the NRC Selection Document which will be distributed to all clubs no later than Septeber 15, 2013.  The document will outline everything athletes need to know about entrance to this regatta.
Athletes interested in attending should have at minimum a 2k erg score – this is within the lower range of the Bronze erg standard for one's age/weight classification.
RADAR Reminder
A reminder to all ARA athletes that RADAR submissions are due September 13, 2013.  The ARA encourages all athletes to complete the battery of tests that are required as part of RADAR and post their scores on the on-line database.  It is the opinion of the ARA that completing the tests and posting your results on-line will assist you in your development.